Becoming a parent gives a person the responsibility of caring for their little ones. Even before the child is born, preparations are carefully planned and executed. Room decorations, plushies, towels, baby bottles, and toys, everything should be child-friendly. All areas in the house like sharp edges, breakables, and other objects that can potentially cause harm are being child-proofed. Aside from all these, we at Kiddie Cavity Care & Orthodontics advise parents to make preparations for their oral wellness as well.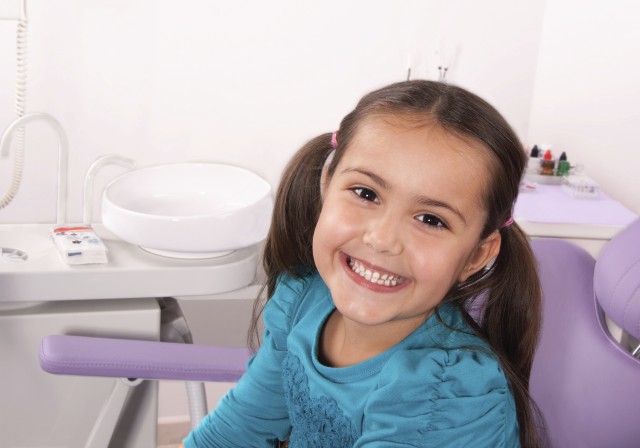 Do know that the primary teeth are already present underneath the gums after being born. Although the first tooth is expected to erupt on the sixth-month, cleanings are still required. Despite the short-lived purpose of these teeth, they deserve an adequate amount of care and attention. Here are some easy tips to follow:

As the teeth erupt, a small, soft-bristled toothbrush should be used.
Depending on the age of the child, a smear or a pea-sized amount of toothpaste is allowed.
If teeth that grow side by side emerges, flossing should then be observed.
Teach the child to rinse with a fluoridated mouthwash.
To optimize the effects of the tips mentioned above, our practice encourages parents to invest in the application of sealants for their child's teeth.


What are Sealants?
It is a treatment performed by dentists to protect children's teeth and gums. The thin, plastic-like material is painted directly on the surface of the teeth where harmful substances can accumulate. The best candidates for this treatment are the molars and premolars which usually consists of deep and narrow pits that can trap harmful substances.

Is this treatment ideal for children? Our response at Kiddie Cavity Care & Orthodontics is, absolutely!


Reasons to Invest in Sealants
The treatment can prevent a high percentage of cavities from forming on the treated teeth.
Children can comfortably undergo the procedure since it is a quick and painless process.
If sealants are applied beforehand, the child is less likely to catch serious oral complications in the long run.
With proper care and maintenance, sealants can last for several years. If monitored, dentists can easily reapply the coating for continued protection.


Get added protection for your child's teeth with the help of Sealants in Richmond, VA! Book their appointment with us Kiddie Cavity Care & Orthodontics to get started. Visit us at 5322 Chamberlayne Rd. Richmond, VA 23227.